Yay, I'm back again and this time I'm filling in for the foreseeable future on Tuesdays. I'm so happy. Being a part of this blog is such an honour.

So today I want to talk about staying connected and why this is key to recovery. Eating disorders are by far one of the most isolating illnesses out there. They keep you trapped inside their dangerous walls, afraid, unreachable, angry & untouchable…
I've been there. I didn't want anyone knowing what was going on in my life, interfering and asking me questions. I also couldn't face the world because I felt like it was against me. That I didn't fit in, that others would judge me. But one of the most freeing realisations I had recently was "It's not all about me"…. I also had to learn & accept that support is out there and I need and deserve it.
Since embarking on my own road to recovery, I have met many, many wonderful people and am now blessed to say I have an amazing support network. This is made up of those I have met online, a few select friends, my care team, my therapist & my family, especially my wonderful Mum who has been my rock. I am truly blessed..
The truth is, you cannot do this alone. You may try, but with your eating disorder as your only ally, you're fighting a losing battle. Trust me, I tried. But, this doesn't have to be the way. You & only you can change this.
Once you've made that courageous decision to recover however, it can be unbelievably difficult to first seek & then ask for support. Many relationships may have been lost or damaged but the ones that mattered before will always be there. It's about finding those that you trust, feel comfortable & safe with & simply asking for their support. Trust me, it will be there. And if it's not, find it…
The road to recovery is indeed a very bumpy one and there will be many, many times when you will need to reach out and ask for help. And there is no shame in doing so either. That's another thing eating disorders tend to do- Make one feel ashamed or weak for needing help. Everyone in life at times needs help, no matter what age they are. It actually shows true strength to ask for it. Whether that be in person, via text, email whatever! Thanks to technology, there is never a need to be alone.
Keeping connected at all times is crucial. Whether it is because you are having a bad day, you're struggling with a meal, your mind is racing or you simply just want to talk.
Sometimes it can feel as if your eating disorder is stronger than you and at times it can be. But, with support behind you, those who will help you back up if you fall, cry with you, laugh with you, fight with you, you can do it. You are not the exception. United you are stronger than ever before.
Reach out. Don't be afraid. Free yourself from isolation.
Below are some links to some of the websites that are the backbone to my support system. I have been given some of the best help & advice throughout my journey & have met some truly amazing people. Without these connections along with others, I don't think I'd be where I am today. *
At times staying connected can save your life. Hold out your hand, Speak up & be heard.
With Much Love, Smiles & Support,
Hanna x
* Please don't forget that whilst online support is fantastic & beneficial, it cannot replace actual physical & medical support too. Build up a team….
http://www.mentorconnect-ed.org/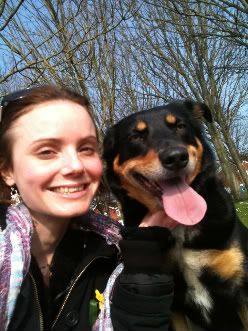 My Furry Support :o)